When Tdap isn't necessary,
TdVax
HITS THE MARK
TdVax delivers what your patients
need,
and nothing they don't
According to updated ACIP guidelines, if an individual is over 11 years of age and has already received a Tdap at any time — a Td vaccine may be all you need.1
About TdVax
TdVax is a vaccine indicated for active immunization for the prevention of tetanus and diphtheria. This vaccine is approved for use in persons 7 years of age and older.2
ACIP guidelines recommend a dose of Tdap for pregnant women at each pregnancy.1
ACIP = Advisory Committee on Immunization Practices.

Choose TdVax for tetanus and diphtheria protection3
---

More than 15 years of consistent supply
Meets FDA-approved tests to demonstrate efficacy
Preservative free and not made with natural rubber latex
36-month shelf life
Dosage and administration
---
Primary immunization
TdVax may be used in people 7 years of age and older who have not been previously immunized against tetanus and diphtheria as a primary immunization series2

TdVax may be used to complete the primary immunization series for tetanus and diphtheria, following one or two doses of whole cell DTP, DTaP, and/or DT vaccine. However, the safety and efficacy of TdVax in such regimens have not been evaluated.2
Routine booster immunization
TdVax may be used for routine booster immunization against tetanus and diphtheria in people 7 years of age and older who have completed primary immunization against tetanus and diphtheria.2
---
ROUTINE BOOSTER IMMUNIZATION AGAINST
TETANUS AND DIPHTHERIA IS RECOMMENDED IN:
CHILDREN 11-12 YEARS OF AGE AND EVERY 10 YEARS THEREAFTER2
---
Tetanus prophylaxis in wound management2
A preparation containing tetanus and diphtheria toxoids is preferred instead of single-antigen tetanus toxoid to enhance diphtheria protection
The need for Td with or without tetanus immune globulin (TIG) depends on both the condition of the wound and the patient's vaccination history

TIG should be administered using a separate needle and syringe at a different anatomic site
TdVax administration2
The preferred site for administration is the deltoid muscle. The vaccine should not be injected into the gluteal area or areas where there may be a major nerve trunk. Do not administer TdVax intravenously, subcutaneously, or intradermally.
TdVax should not be combined through reconstitution or mixed with any other vaccine.
TdVax works WITHIN 2 WEEKS but is good for up to 10 years as a booster
dose for routine vaccination and postexposure prophylaxis (PEP)4
Demonstrated efficacy
---
Response to primary series:
Tetanus
In a study of 20 adults with less than 0.0025 units/mL of tetanus antitoxin in pre-immunization serum2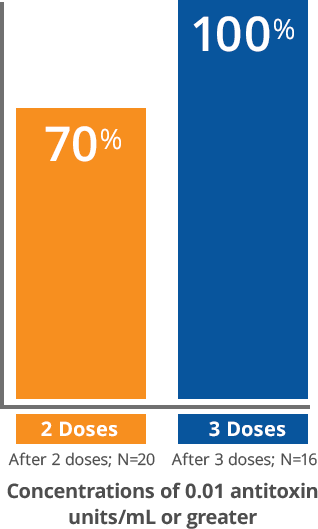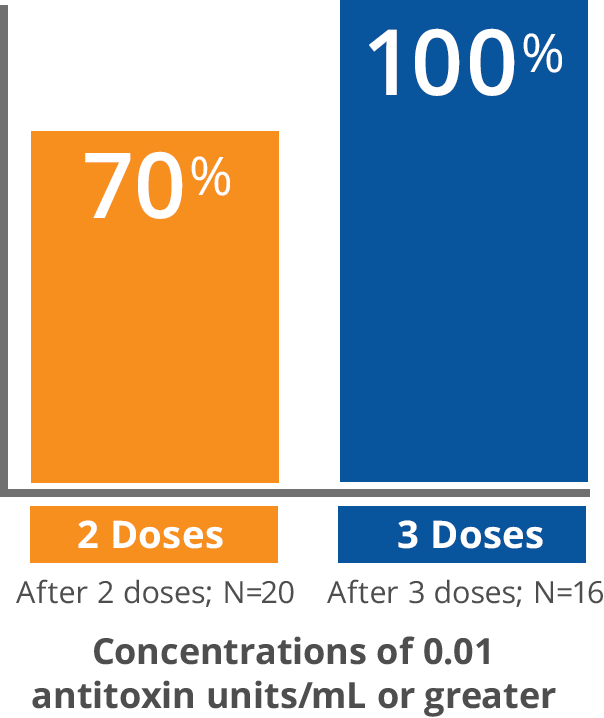 Diphtheria
In a study of 10 adults with less than 0.001 units/mL of diphtheria antitoxin in pre-immunization serum2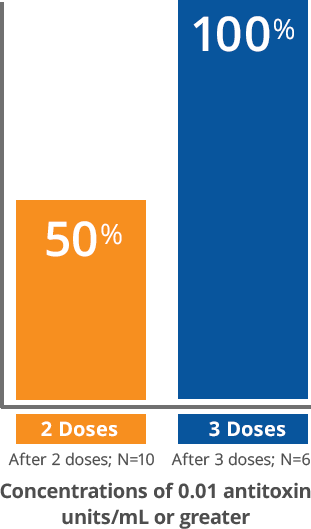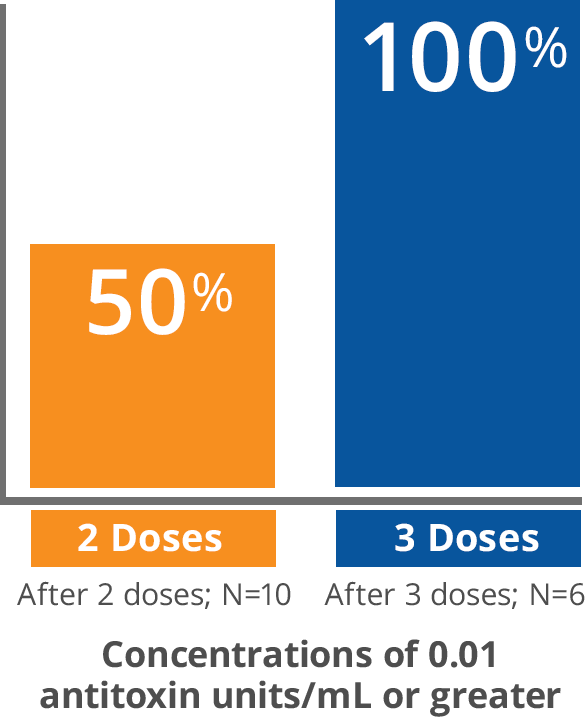 After 3 doses, patients achieved protective
levels of neutralizing antibodies.2
Response to booster:
Tetanus
In a study of 36 adults who had received prior tetanus immunizations2:


Diphtheria
In a study of 140 adolescent males given a single booster dose of TdVax2:


In clinical trials, booster doses of formulations that contain 1 Lf and 5 Lf of diphtheria toxoid both induced antitoxin levels greater than 0.01 units/mL when administered to adults with prior diphtheria immunity.
Deliver the tetanus and diphtheria
protection your patients need with TdVax
Understanding Tetanus
Tetanus remains a rare but life-threatening disease in the
United States. Without proper care, serious health problems can result5,6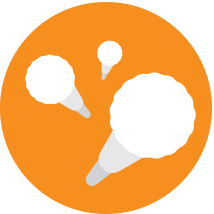 Tetanospasmin is the toxin produced by Clostridium tetani (C. tetani)5,7
---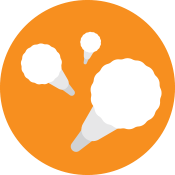 This occurs when7,8:
Spores gain access into the body through a wound
The spores then transform to active bacteria
The tetanus vaccine is vital because:
People rarely form immunologic memory in reaction to the
C. tetani infection; the tetanus vaccine helps protect against
the disease (reducing morbidity and mortality)8
Tetanus is characterized by rigidity, which usually starts in the jaw and neck before becoming generalized, as well as compulsive spasms of skeletal muscles, which can last for several minutes and can continue for 3-4 weeks.7
---
WITH EFFECTIVE IMMUNIZATION PROGRAMS IN PLACE, TETANUS INCIDENCE HAS DECLINED, BUT IT HAS NOT BEEN ERADICATED IN THE UNITED STATES.9
---
Tetanus-prone wounds10, 11
---
Wounds that are sustained more than 6 hours before surgical treatment or at any point after injury that show one or more of the following:
Puncture-type wound
Significant devitalized tissue
Evidence of sepsis
Contamination with soil/manure that could contain tetanus organisms
Burns
Frostbite
High-velocity-missile wounds
Human bites
Symptoms of tetanus
---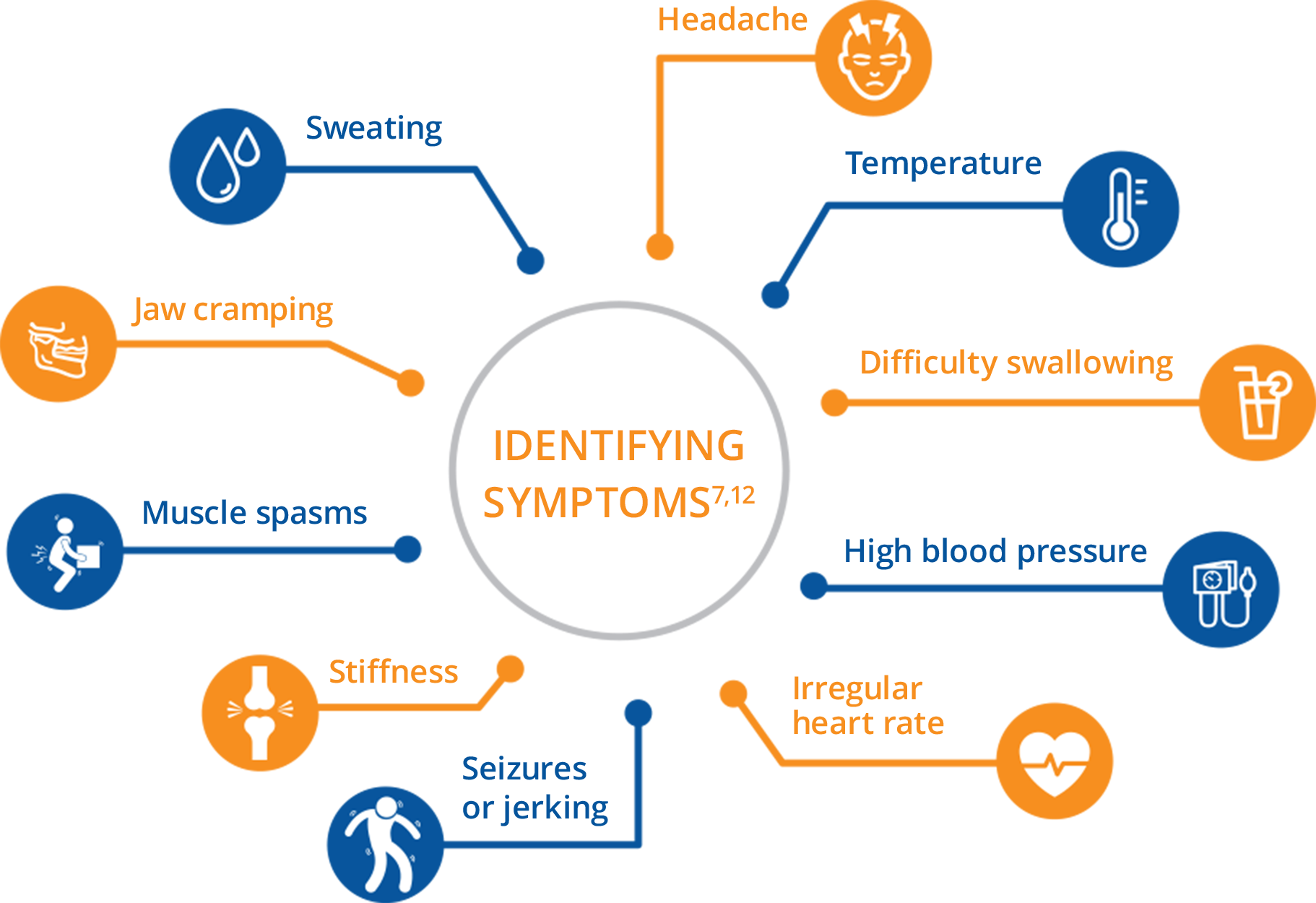 Between 2009 and 2017, there were 264 cases of tetanus and 19 deaths reported in the United States—over the last several years, deaths have declined, but the disease has not been completely eliminated.9,13
People who are at high risk for tetanus:
---

Elderly patients
Most deaths due to tetanus occur in the elderly population5,7,13
55% of men and 79% of women at age 70 have been shown not to have protective levels of tetanus antibodies13

Some immigrants/visitors to the United States14,15

People who were never vaccinated or did not complete their vaccination series7,13

Those who have not received a booster within the last 10 years7,13

People who have chronic wounds, are intravenous drug users, or are immunocompromised5,11,14

People with diabetes11
Those who have diabetes accounted for 13% of reported tetanus cases and 25% of deaths from 2009 through 2015
---
ASK YOUR PATIENTS THE RIGHT QUESTIONS
TO DETERMINE WHICH VACCINE THEY NEED.
---
Tetanus-prone wounds can increase in disaster-affected areas11:
---
During evacuation and flood cleanup, emergency responders, cleanup workers, volunteers, and residents may be at increased risk for wounds such as punctures, cuts, bruises, lacerations, and scrapes
Skin injuries can become contaminated with flood waters, human or animal waste, soil, dirt, or saliva
Workers and residents should make sure they are up-to-date with tetanus vaccination before starting cleanup activities
Postexposure Prophylaxis
Guide to tetanus prophylaxis in routine wound management7
---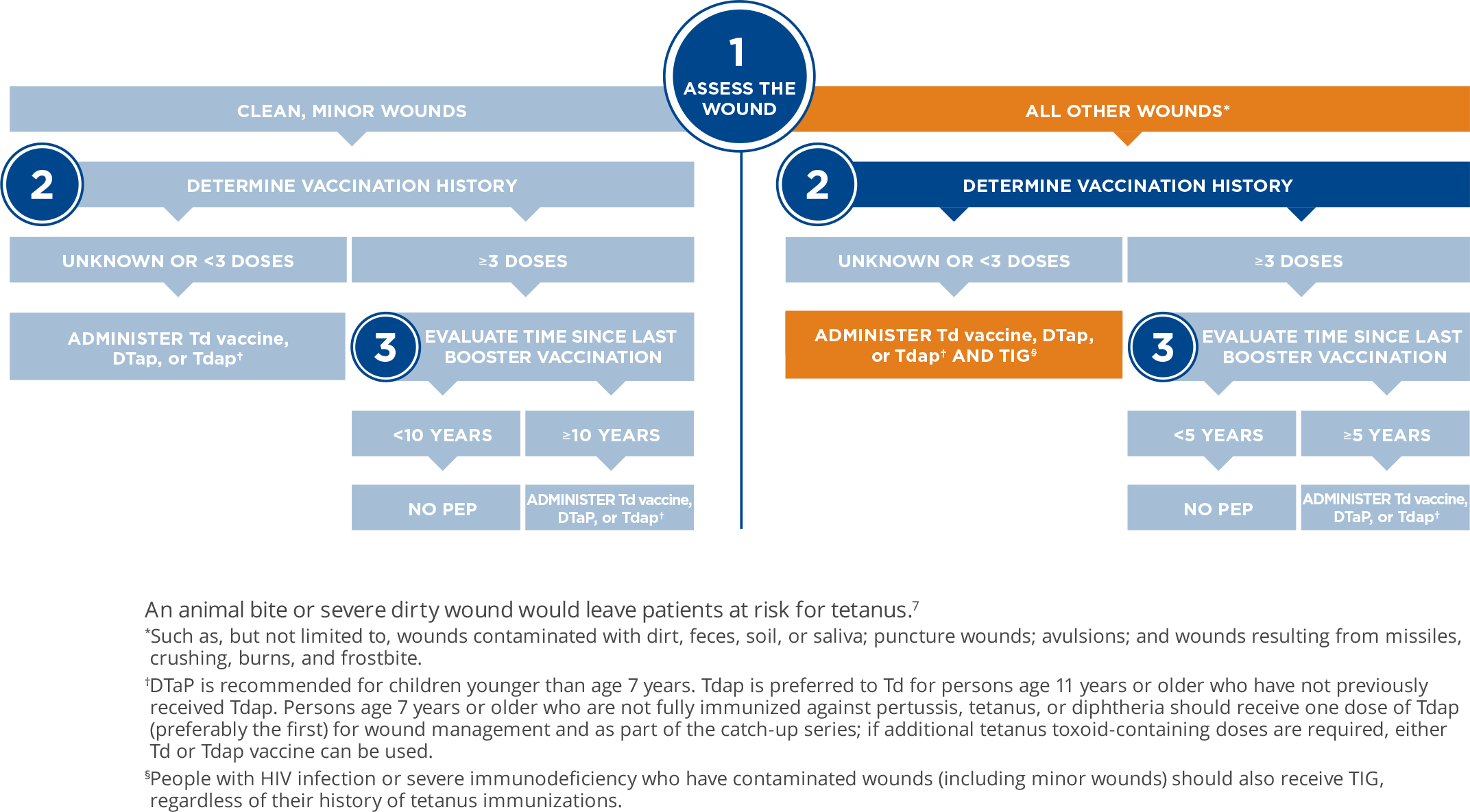 The ACIP Updated Recommendations can provide you with more information.
As of 2019, ACIP guidelines recommend 1 booster shot of either Td or Tdap
administered every 10 years,
throughout life, to ensure continued protection against tetanus and diphtheria.1
TdVax is available through:
---
Tools for your practice
Download resources for your staff and patients
These materials can help educate about tetanus, TdVax, and the updated postexposure prophylaxis guidelines.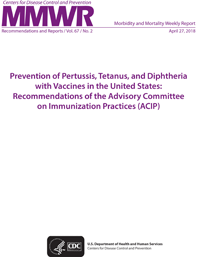 Download the 2018
recommendations
from the ACIP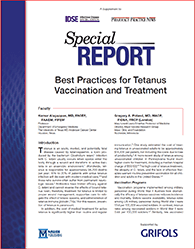 Learn about the best
practices for tetanus
vaccination and treatment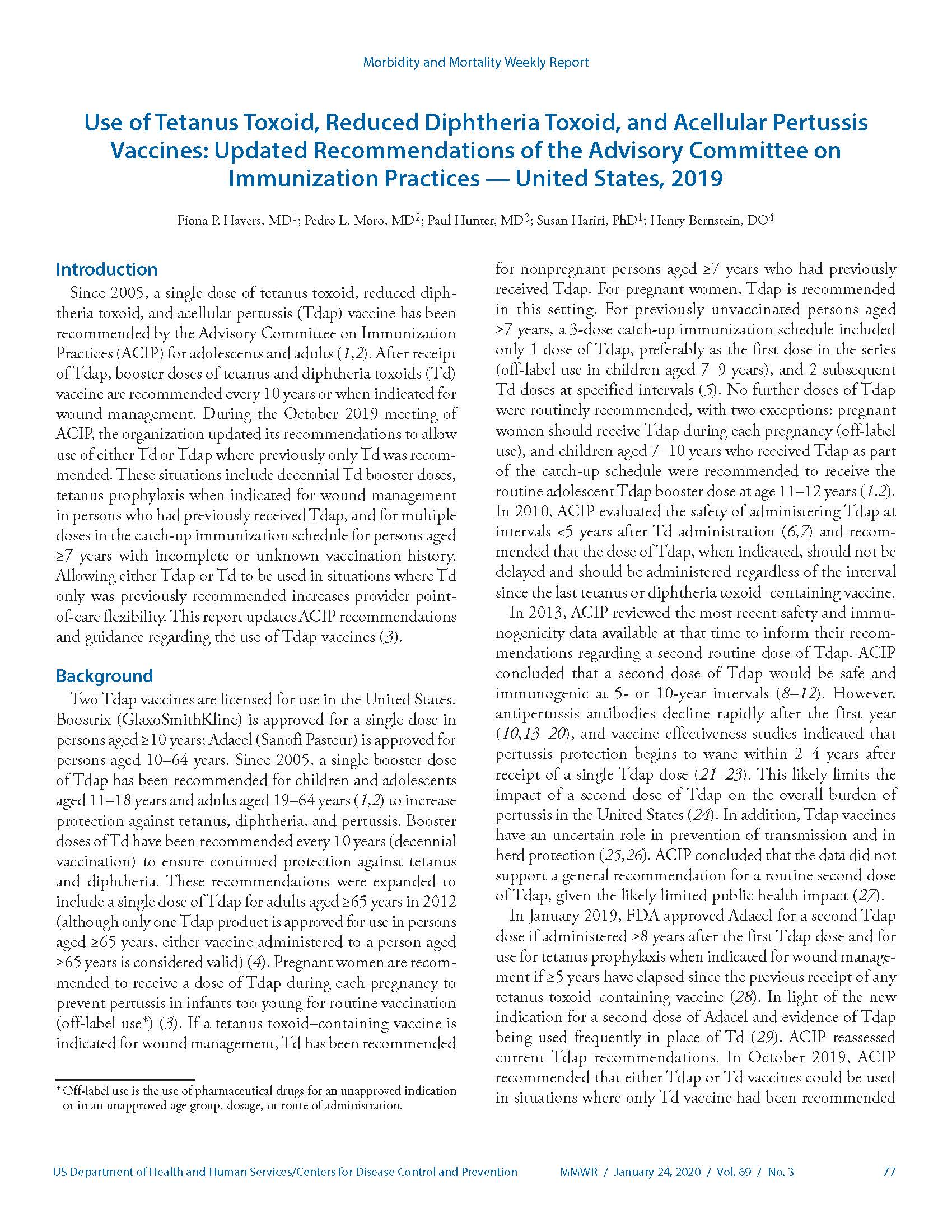 Download the 2019 update from the ACIP
supporting new recommendation
of using either Tdap or Td